India
>
Goa
>Goa Travel Tips
Goa Travel Tips
The exotic land of Goa is a veritable tourist paradise. Sun-drenched beaches, enriching wildlife, opulent churches…Goa unfolds before the starry-eyed traveler in myriad ways. Besides the wealth of scenic beauty, the warm and friendly nature of the Goan people adds to the charm. But despite all these positives, one is always circumspect about the pitfalls that come with travelling to an unknown place.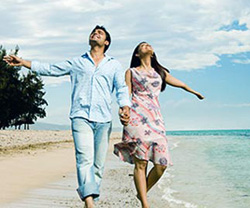 Keeping in mind such a scenario we have compiled the Goa travel tips section that intends to give you a glimpse into different facets of Goa. Traveling tips for Goa addresses a number of issues including safety issues, local transport, cuisine, tourist guides, money exchange, facts and figures and lot others. All this will go a long way towards helping you putting together a complete itinerary of Goa.
However all these tips would be of no avail if do not exert discretion during your tour of Goa. So go through these traveling tips for Goa and make sure you apply them during your trip.
Safety should be of paramount importance while traveling to any foreign destination. In the excitement of exploring an exotic location people often let their guard down and get carried away. Such indifference can lead to disastrous consequences. Even though the Goans are warm, friendly people, there will be the proverbial rotten egg lurking around in search of gullible victims. Here are some safety precautions for traveling in Goa:
* Instead of carrying large amounts of cash, opt for traveler's cheques as they are readily exchangeable in most locations.
* While traveling, never accept food or drinks from strangers. They might be a ploy to rob you of your valuables.
* Keep all your important documents and valuables in the deposit box of your hotel.
* Never leave your baggage unattended.
* Before taking to the seas for a swim or bath, do consult the lifeguards posted in the beach.
* Move around in groups rather than traveling alone.