World
>
India
>
Hill Stations
> Tamil Nadu
Hill Stations Of Tamil Nadu
Kodaikanal - Located 120 km away from Madurai, Kodaikanal is a beautiful hill station at an altitude of about 2133 m on the southern tip of upper Palani hills in Tamil Nadu in the Western Ghats. A well known feature and the one that attracts a lot of tourists is the blooming of the famous kurinji flower, which blooms once in 12 years.
Ooty - Called the "Queen of the Hill Stations", picturesque, green Udhagamandalam better known as Ooty is the most popular hill station in the south in the Niligiris. Akin to the nectar of the Gods is the Camellia Sinensis a bush that gives fragrant amber ambrosia - a refresher and stimuliser. In other words, tea Commercial Plantations came into existence in the Niligiris around 1853, though tea plants were thriving in Tamil Nadu earlier to this.
Udhagamandalam - The Nilgiri Hills or the Blue Mountain scape is a captivating terrain where the incredibly beautiful abode of Udhagamandalam is perched at an altitude of 2286 m.
Coonoor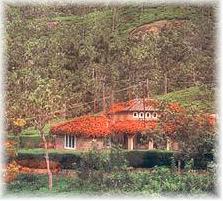 Coonoor is 19 km away from Udhagamandalam is the pleasant retreat. The Nilgiri Hills form a charming backdrop to the hill resort and offer stunning spectacles of nature. A profusion of places like Sim's Park, Lamb's Rock, Lady Canning's Seat are fascinating and enjoyable aspects here.
Distance : 19 km from Udhagamandalam.
Arrival : Connected by rail and road.
Accommodation : Taj Garden Retreat, Monarch Ritz, Sri Lakshmi Tourist Home.
Kotagiri
In the serene setting of the Nilgiri Hills and just an hour's drive from Udhagamandalam, Kotagiri is a small resort set among the lush tea estates. Retaining the essence of hill magic and charm, the resort offers year round sylvan charm. Trips to Kodanad View Point, St. Catharine Falls and Rangaswamy Pillar and Peak are worthwhile.
Distance : 29 km from Udhagamandalam.
Arrival : Ideally connected by road.
Accommodation : Modern Cafe, Tourist Bungalow and Youth Hostel run by ITDC.
Yercaud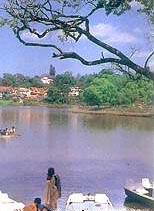 The tranquil haven of Yercaud lies in the Shervaoyan Hills. Surrounded by wooded slopes, coffee plantations and a picturesque lake, Yercaud has many interesting spots like the Anna Park, Lady's Seat, Killiyur falls, Bear's cave, Cauvery peak and Pagoda point.
Distance : 32 km from Salem.
Arrival : The nearest airport is Tiruchirapalli. The closest rail stations are Salem Junction and Salem town. Buses operate frequently from Salem.
Accommodation : Hotel Tamil Nadu, Hotel Shevaroys, Township Rest House and NGGO's Holiday Home.