World
>
India
>
Museums
> Museums of Thiruvananthapuram
Museums of Thiruvananthapuram
The Government Museum (****)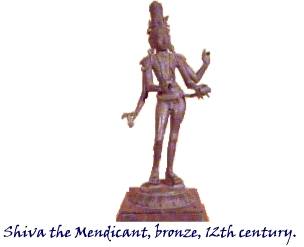 This museum was founded in 1857. The area around it has been laid out as a park and zoological garden. The museum has a fine collection in its natural history section. The art collection covers aspects of Kerala's rich heritage in sculptures of stone, wood and metal. The gallery of bronze shows the marked style of Kerala as quite clearly distinct from that of the bronzes of Tamil Nadu where, under the Cholas, bronzes tended to be tall and almost unnaturally slim.
Vishnu Srinivasa (ninth century, Kerala) is one of the oldest pieces in this museum. Later figures of Natarja, various devis and others follow in the same style, with conspicuous jewellery and other elegant details.
Wood sculptures for the adornment of temples are slightly different in plan and design from other temples in India. The plan is often circular for the main shrine, and wooden beams, pillar brackets and tiled roofs are favoured in the wet tropical climate of Kerala. Wood was also used to make huge carved chariots for temple processions, too convey carrying in the museum are richly carved with sculpture and decorative motifs. Kerala still produces some of India's most valuable and handsome wood for carved furniture and sculpture.
SREE CHITRA ART GALLERY
The gallery's main exhibits include contemporary Indian art, paintings by Raja Ravi Varma and miniature paintings from the Mughal and Rajasthani schools. Persian, Chinese and Japanese art and copies of murals which embellished the walls of temples and palaces in Kerala are popular exhibits. Timings: 10 a.m to 5.p.m. except on Wednesday and Monday mornings.
NAPIER MUSEUM (**)
The Napier museum hosts a fine collection of Kerala's ornaments and costumes. It also has a model of the "Tharawad', the traditional Nair family home. Timings: Tuesday to Sunday from 10 a.m. to 4.45 p.m. On Wednesdays, the museum opens only at 1 p.m
PRIYADARSHINI PLANETARIUM
Rated as one of the best horizontal planetaria, it organizes shows dealing with the origin and different stages of development of astronomy, the structure of different planets and the origin of the universe. Timings: 10.30 a.m. 12. noon, 3 p.m to 5 p.m. Entry fee: Adults Rs 10, Children (3-10 years)- Rs.5.
SCIENCE AND TECHNOLOGY MUSEUM
Situated in Thiruvananthapuram, the exhibits here are related to science, technology and electronic. The planetarium has 40 minute science relates shows in English at noon daily. Timings: 10 a.m to 5 p.m on all days of the week except Mondays.
KUTHIRAMALIKA PALACE MUSEUM
The museum hosts an excellent collection of carvings and architectural designs of the Kuthiramalika palace. Timings : 8.30 a.m to 12.30 p.m and from 3 p.m to 5.30 p.m. Closed on Mondays and public holidays. Entry fee: Rs.10.