india
>
Madhya pradesh
>
Nashik
> Defining the future of Real Estate
Defining the future of Real Estate
Disha Direct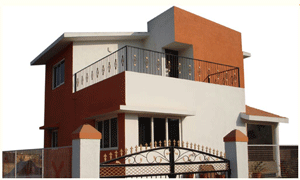 Creators of the Second India and pioneers in providing complete end-to-endsolutions for real estate, Disha Direct started as a pure marketing and brand-building consultancy in 1999 and ventured into marketing of real estate projects in June 2003. Buoyed by the stunning success, the company aggressively pursued business opportunities in the second home domain. Today it has become a market leader in the area of marketing second homes to city dwellers in Western Maharashtra.
Disha Direct Marketing Services Pvt. Ltd is now diversifying into the high growth potential real estate businesses like residential properties, developed plots and commercial properties after consolidating its position in the second homes market. Under the Disha Direct umbrella brand name it operates sub brands like 'Heartland' - to cherish the dreams of second
homes or leisure homes of home buyers, My Home' - for Residential Properties in cities to help promoters and builders to promote their properties, 'Landmarc' - to cater to the growing demand for open plots of land, 'Profit Place' - for commercial properties that focus on making the entire process innovative and value add to both builders and buyers of commercial properties and 'Large Acres' to give hassle-free clear title lands from 10 to 500 acres for excellent investment options, being exotic locations for resort, amusement park, industrial sectors and second homes project.
Credentials
Integrity, Innovation, Partnership and Customer Satisfaction are the core values that drive Disha Direct. The company has successfully completed 7 projects worth Rs 140 crore, 12 projects of nearly Rs 285 crore are in progress, while projects worth Rs 300 crore are in the pipeline.
The brainchild of young and dynamic entrepreneur Santosh P. Naik, Disha Direct Pvt Ltd has over 125 professionals working at Thane, Andheri, Talegaon, Pune & Nashik and at the various site offices. It has produced miracle projects like Orange City, Mango Village, Riverdale and many more.
Hallmark for Quality
Ever since its voyage was flagged off in 1998, Samraat Group of Companies have become a hallmark for Quality and Dependability. Achieving higher targets relentlessly for quality performance and service in diverse fields of Real Estate, Hospitality sector and Info-technology outfits, the Group has kept pace with the changing times with its futuristic sight
Quality, Economy and Comfort are the factors on which the Group has relied on to achieve the needs of its clients. The 1800 Happy Families stand testimony to this. A striking example of Samraat's pioneering spirit is the project - Dream Citi - the most successful group housing project in Nashik. It is also the only construction company in Nashik to have acquired ISO- 9001:2000, OHSAS 8001:1999 Certificate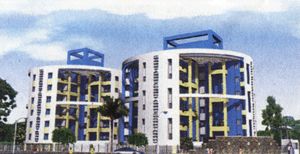 The Pioneers
Giving many firsts to the city in the field of constructions through its venture, M/s Mad-hoor Buildwell (P) Ltd has executed nearly 100 projects comprising of housing colonies, residential & commercial complexes, hospitals, colleges etc. They have been a part of many construction marvels. Headed by Ratilal Patel as chairman and his three sons as directors, the company is presently working under dynamic leadership of Pradip Patel as the MD.
Today the company has successfully launched and completed Phase -1 of the prestigious Madhoor Mangal Project at Mahatma Nagar, while Madhoor Breverly Hills, a second home concept, with seven star facilities, on Lam Road Deolali is on the anvil.
Offering the Best
With over 14 years of rock-solid experience, Karda Construction, a leader in the Property Development, is one such Group that well understands the desire of the current age customer. Transparent Deals have always been synonymous to Karda Constructions. The Group now brings its new project Hari Aangan - the largest township with Row-
bungalows, Flats & Road-front shops that embody the essence of lifestyle living with a perfect harmony between luxury, sensibility and quality. This Residential Project is located in a prime locality yet offering homes of the highest standard in a pollution free vicinity and that too just a 5-minute drive from the heart of Nashik Road and 6-minute drive from Nashik Road
Realty Makers
Projects that speak Trust & quality

Sumanchandra Group, a company of Sunil Bhaybang, encompasses style, luxury and complete peace of mind. From elegant and functional residential and commercial spaces to luxurious club, the Group aspires in creating innovative projects with Trust and Quality. Sumanchandra Group believes in building venues and nurture dreams. Founded on these principals in 1985, the Group is continuously increasing its base and exploring new avenues in the lifestyle and hospitality industry.
Sunil Bhaybang & Associates ventured into the business of construction in 1985 after one years' experience in Pune. They have completed residential layouts in almost every corner of Nashik City and its outskirts. They have completed commercial complexes at main locations across Nashik city. Their 'Hundred Huts' is one of the best projects of Nashik, located near Phalke Smarak, Pandav Leni on Mumbai Highway. Sumanchandra Group's other ventures are Sumanchandra Mangal Karyalay and Sumanchandra Restaurant. The Group has also started focusing in the hospitality arena with the inception of a club. The upcoming project of Sumanchandra is the Sumanchandra Suits, while Sumanchandra Town is on the anvil.
Developing Concrete Relationship
Having given as many as 20 residential and commercial projects during a short span of 6 years, Shree Buildcon & Associates has become a name synonymous to Trust and Value Added Homes in the blooming real estate of Nashik. The Group further has established its credentials as one of the most customer friendly builders due to its emphasis on quality constructions, timely possession and customer satisfaction.
A transparent deal with personal services at all the stages has given multiple faith and confidence to their customers. The Group believes their projects are not just about cement and sand, but about Concrete Relationship. Ongoing projects
• Shree Sukhakarta, on Nashik-Pune Road, Near Dream City • Shree Ganesha Valley near Nashik Road Flyover, a mega project of 300 flats on 5.25 acres and 80 percent of open space that comprises a temple, Yoga Centre, 1 lakh sqft garden, jogging track, underground parking, Club House with indoor games, Children Play and Skating area, amphi theatre and other supreme luxurious amenities
The New Dimension of Nashik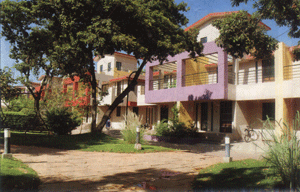 Anant Rajegaonkar, vice president of CREDAl, Maharashtra and former president of Promoters and Builders' Association of Nashik speaks on how investors are exploiting the new dimensions ofNashik
With the presence of devoted builders and developers, the property segment of the city is already in good hands and is taken care of well. The heartening part is investors are exploring the new dimensions of Nashik. By the virtue of the city's climatic conditions, connectivity and proximity to Mumbai and Pune, the Hospitality Industry is bound to go guns in the next few years. Thus it's no wonder if renowned groups like Bharat Hotels Ltd, Starwood and ITC Fortune have focussed their attention on the city. The Aviation industry too is coming to Nashik in a big way. After the Cargo Hub by HALCON got operational, in a good news, an Aviation Academy by Hindustan Aeronautics Limited (HAL), Pravara Rural Education Society, and Algonquin College of Applied Arts and Technology, Canada is coming at the HAL premises. Club One is also likely to start Private Jet on Call, while MDLR Airlines is also weighing its options to connect Nashik by air in its bid to expand into more regional cities. Given the rapid strides Nashik is taking, it's a win-win situation for all.
Creating Landmarks
Promoted by qualified directors Anant K Rajegaonkar and Anil Jain, Suyojit Infrastructure Ltd's prime focus is on real estate development, to capture the opportunity offered by the growing real estate markets in India. The company currently has 15 projects under construction, which include Mega Townships, Malls, Commercial, Industrial and Residential complexes and SEZs. The company is also launching an ambitious mega housing project - Suyojit City -(A Landmark City) township alongside the Godavari river, on 100 acres. The site of the project is ideal with the central bus stand, railway station, colleges, hospitals, post offices, banks, government offices, semi-government offices etc closer to it. It is proposed to develop the project
under the Special Economic Zone scheme of the Government and the important amenities and facilities that would be provided include an IT Centre, Shopping Malls, Open Market, International Schools and Colleges, Multiplex theatres, Mega Residential Townships, Air-conditioned Townships, Hospitals, Recreation Centres, 50% Greenery with open spaces, round the clock security, transport services, etc.
Construction with Perfection
Very few Groups have managed to keep pace with the changing times and one among them in the field of construction is Yashashree Group. Spearheaded by Viraj Lomte, the Group has designed projects that perfectly match the image of the all new and modern Nashik. Though modern, its projects also have the tinge of the values of traditional life-style. And what could be a better example than its 'Suvaastu' Project. With the slogan 'Construction with Perfection' the Group has maintained minute details of this profession following which it has made a place in the heart of Nashikites.
This group has completed projects like Yashashree, Bhagyashree, Dhanashree, Vijayshree, Shree Ganesh and many others. Apart from this, the group has made contributions in many industrial projects at Satpur and Ambad industrial areas in Nashik. Besides, the Group is also working for the beautification and preparing plans for a number of buildings in cities like Nashik, Kopargaon, Shirdi, Shegaon and Sangli. The projects of Yashashree keeping in mind the needs of the city are in fact the best investment options.
Real Estate Going Places
Nashik Has Something For Everybody - It Is Ideal For People From All Strata Of Society And Has A Wide Range Of Properties Available At Different Prices,
Explores Santosh Sonawane Living In Nashik Is Getting Better, Both For Business And Pleasure. There'S A Reason For This. Given The Well Developed Infrastructure, Clean And Green Surrounding And Shopping And Recreation Areas, The Population Here Is Continuously Increasing, While The Cityscape Is Fast Transforming From The Traditional To A Swanky One. And If These Changes Are Any Indication Of Something, Then Nashik Is Well On The Road Of A Metro In The Making, While This Change Reflects In The Booming Real Estate Industry As Well.
Tall and swanky residential and commercial buildings reign supreme in Nashik. As the modern aesthetic design concepts of commercial buildings are catching the imagination of one and all, so have the luxurious apartments with ultra modern amenities. However, of late, in a remarkable shift, more and more builders and developers are coming up with luxurious apartments from the conventional row houses and bungalows.
"Land prices in the city have reached an all-time high. Knowing that waiting for some more time means purchasing flats and apartments of same area and facilities at twice or thrice the current rate, people have started investing in flats and apartments," says Vijay Lomte of Yashashree Group.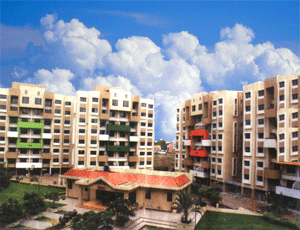 "Property prices have appreciated in Nashik in the recent past, thanks to influx of multinationals and corporate houses, the shrinking distance to Mumbai and Pune due to the road widening, rising business and employment opportunities, good climatic conditions and the emphasis on infrastructural development. Even today, the prices are appreciating gradually Moreover, Nashik does not have any problem with regard to water and the electricity supply as such," says Naresh Karda of Karda Constructions.
Good infrastructure, equally superb residential properties and plenty of shopping areas, are wooing the buyers. To meet this increasing demand for real estate, builders are coming with state-of-the-art projects. Given the magnificent townships equipped with gardens, swimming pool, club house, as well as a jogging track and temple, coming up everywhere, it appears such facilities have become bare essentials.
Says Amar Vasani of Bindu Land Developers, "This is the need of the hour. With the rising earning and buying capacity, all that the prospective home-buyers seek is ultra modern amenities in and around their residence. This way they also try to ensure that the upbringing of their kids is in a good environment."
With the city witnessing equal growth from all its sides home seekers also have plenty of options. Says Sandeep Thakur of Shree Build-con. "Nashik Road, the stretch from Nashik Road to Dwarka, unpolluted Deolali Camp, the scenic Trimbak Road, industrial Ambad on the Nashik-Mumbai Highway, surrounded by temples - Panchavati and Makhmalabad, and the advanced College Road and Gangapur Road - all boast of plush residential complexes making Nashik popular as the best residential area."
Taking note of this, top-of-the-line builders are penetrating into Nashik. Santosh Naik of Disha Direct, creators of the 'Second Homes' concept in India and pioneers in providing complete end-to-end solutions for real estate says, "Nashik is a complete package with a right mix of national and international schools, hospitals, shopping and recreation area. Thus, the real estate industry here would get only better."
Ideal for people from all strata of society, with a wide range of properties available at different prices, this city has something for everybody. And the real estate industry is ruling the roost.
With the rising earning and buying capacity, all that the prospective home-buyers seek is ultra modern amenities. This way they also try to ensure proper upbringing -of their kids."