india
>
Madhya pradesh
>
Nashik
> A Vibrant Educational Hub
A Vibrant Educational Hub
Nashik Is Fast Becoming A Destination Reputed For Its Effervescent Academic Opportunities.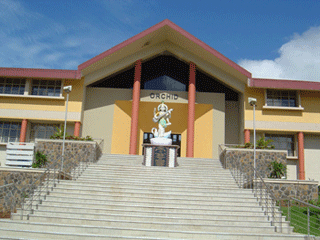 Bestowed with a myriad of interesting tags, Nashik is now embarking upon a vibrant environment for quality education and learning. The education scenario in Nashik has been undergoing a seismic change since the past half decade or so. Be it international schools or a plethora of career options offered in higher education, the city is out to become a trendsetter.
From its list of esteemed preschcols to primary, secondary and higher education, Nashik has always placed due importance to education. Where school education is concerned, apart from the state board schools faring pretty well, international schools have soared good heights. Barne's School, Fravashi Academy and others are reputed with well-known personalities being alumni of these. Now international schools like RS Luth Educational Trust's Fravashi International, Ryan International School, Ashoka Universal School, Kalyani Charitable Trust's Orchid International School, Kishor Suryavanshi International School (KSIS), Rasbihari International School, I'odar International School, Wisdom High International, Bhujbal Knowledge City, etc are names to reckon with.
"School education in Nashik has a lot to offer. India is included in the global economy now. Indian children, therefore, have to compete not only with their peers in the country but also those abroad," says Principal of Orchid International, Shanta Tendulkar. Echoing her views is Sameer Bhujbal of Bhujbal Knowledge City "Nashik has become a big, major educational hub. It can grow in terms of IT, management and other courses."
As far as higher education is concerned, various institutes are offering good career options. A multitude of career options like Mass Communication and Journalism, Law, IT, MBA, Interior Decoration, Animation, Fashion Designing, Jewellery Designing, are fast gaining popularity, which shows the next metro has placed itself mighty well in the educational radar.
Ideal Schooling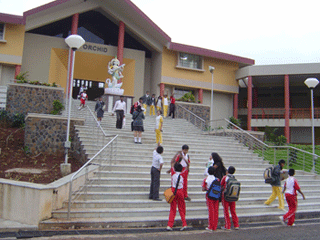 Orchid International School is an ISO 9001:2000 certified, co-ed, residential English medium schoolestablished in 2006. It lies 20 kms from Nashik City on the Trimbakesh-war Road. Its Idyllic, picturesque, pollution free surroundings makes it a suitable place for children to grow and study in. It offers the ICSE syllabus and is planning to introduce the PYP, MYP, DP IB curriculum in the future. The school's mission is to provide high quality education to all its children as a part of continuous development process. The vision and dream of Ravindra Sapkal, Chair-man-cum-Managing Director of Kalyani Education Pvt Ltd, Mumbai, Orchid International School is constantly working towards introducing facilities that will benefit students. It aims to start the ISC Grade XI in 2009.
"After being home to a myriad of international schools that offer world class education, to meet the academic demand, the educational scenario ofNashik will grow only more effervescent with the government earmarking quite a few areas for educational zones in and around the city." - Rajendra Suryawanshi, Director, KSIS
"Nashik has become a major educational hub. It can grow in terms of IT, management and other courses."